Support for the Jablotron JA-100 (JA-121T)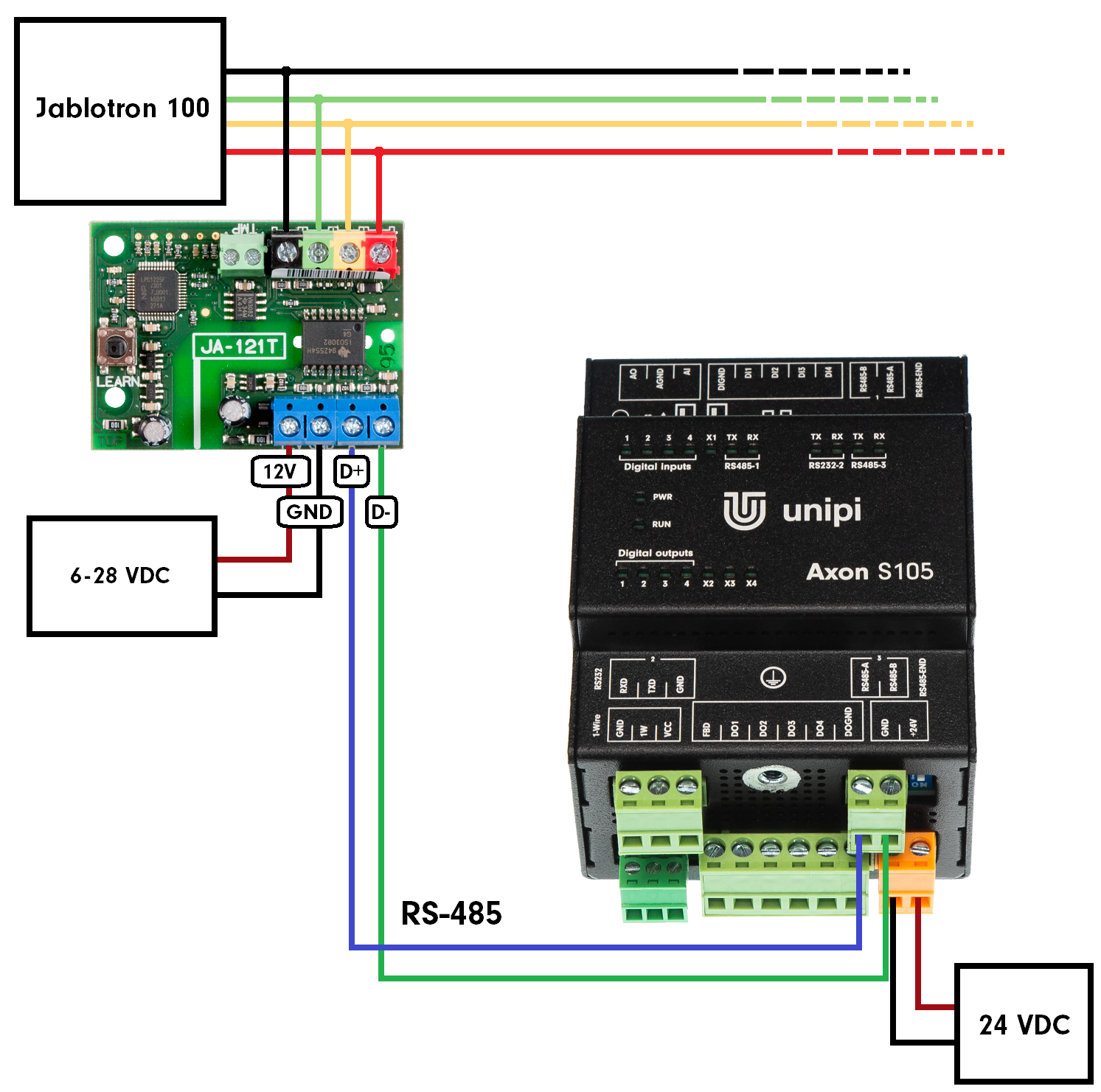 Communication with Jablotron JA-100 alarm system is now fully supported in Mervis RT/IDE.
Jablotron JA-100 is a popular alarm system that can be now fully integrated with Mervis RT/IDE powered controllers.
There is a new RS-485 communication driver available in the latest Mervis IDE build that allows an easy integration of Jablotron JA-100.